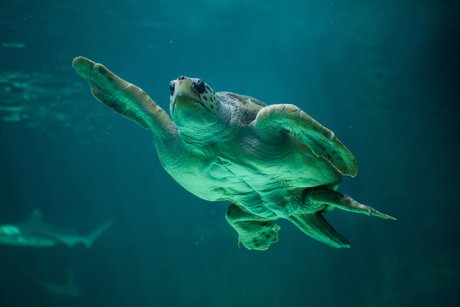 Nothing beats a sunny Southern California day spent at the beach near La Jolla homes. The scenery is simply stunning with gentle waves crashing onto the sand. What lurks beneath the waves is also an amazing site to see. It's easy for inquiring minds to delve under the water's surface with a quick trip to the Birch Aquarium.
Open every day from 9 a.m. to 5 p.m., a wealth of information awaits visitors. Over 60 habitats house incredible aquatic wildlife. Observe the underwater wonderland of the Kelp Forest. Set sights on Moray Eels, Leopard Sharks and the endangered Giant Black Sea Bass. The Garibaldi fish is easy to spot with its bright orange color. Kelp Tank Dive shows take place daily and include feedings.
An Aquatic Wonderland Awaits Discovery on La Jolla Property
Trace the patterns of currents while journeying along into the Hall of Fishes. Learn all about the wide diversity of the ocean's inhabitants. Get to know those thriving in the cooler waters off the Pacific Northwest to those preferring warmer temperatures found closer to Mexico. A favorite part of this exhibit is saying hello to the rescued Loggerhead Sea Turtle now calling La Jolla home. Seahorses are quirky and There's Something About Seahorses celebrates their uniqueness. Over a dozen species of the clever creatures are showcased.
Just outside the aquarium door Tide Pool Plaza is found. Guests are encouraged to interact with a variety of sea stars, lobsters, sea cucumbers, sea anemones, hermit crabs and more. Close by species of Leopard Sharks often found in local waters are housed in a larger than life tank called ElasmoBeach. Their habitat replicates the scenery of La Jolla Shores beach where these magnificent beasts can be spotted.
Educational exhibits highlight the necessity of caring for the world's oceans and the planet as a whole. Walk through the halls of this La Jolla property and discover the reality of climate challenge and what measures can be taken to control or even reverse it. Take a photographic tour of the Mexican Seas and get a glimpse of Research in Action. Seeing is believing. Plan a trip to the Birch Aquarium today!